Your request
Dear guests,
We'd like to thank you for opening this page and we hope that you will be interested in our services. When we started our cleaning firm UKLID-EXPERT we thought about the main points: clean, safe and securely. If you are agree with this statement so we will come to the agreement. We took on a group of professional co-workers. Our purpose is tidiness, cleanness and responsibility. So we are ready to offer our services.
There are many similar cleaning firms which offer the same services. But in comparison with them our cleaning firm is just perfect! We are absolutely sure in that! You can express all your needs and rely on us completely. We can guarantee that at the end of our work you will be entirely satisfied!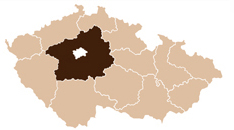 We are specialized in houses and flats cleaning in Prague and commercial professional offices cleaning anywhere in Středočeský kraj. We provide regular or "spring cleaning" depending on your needs and wishes. We work twenty-four hours a day and seven days a week. Moreover we have sufficient co-workers who will be on time in the right place.
All our workers have clear police records and law-abiding. We have all professional equipment at our disposal which exists on the present market; all mechanical means of good quality and of course all cleaning means for all surfaces. Our workers are well-trained and they can solve any problems or give you a good advice.